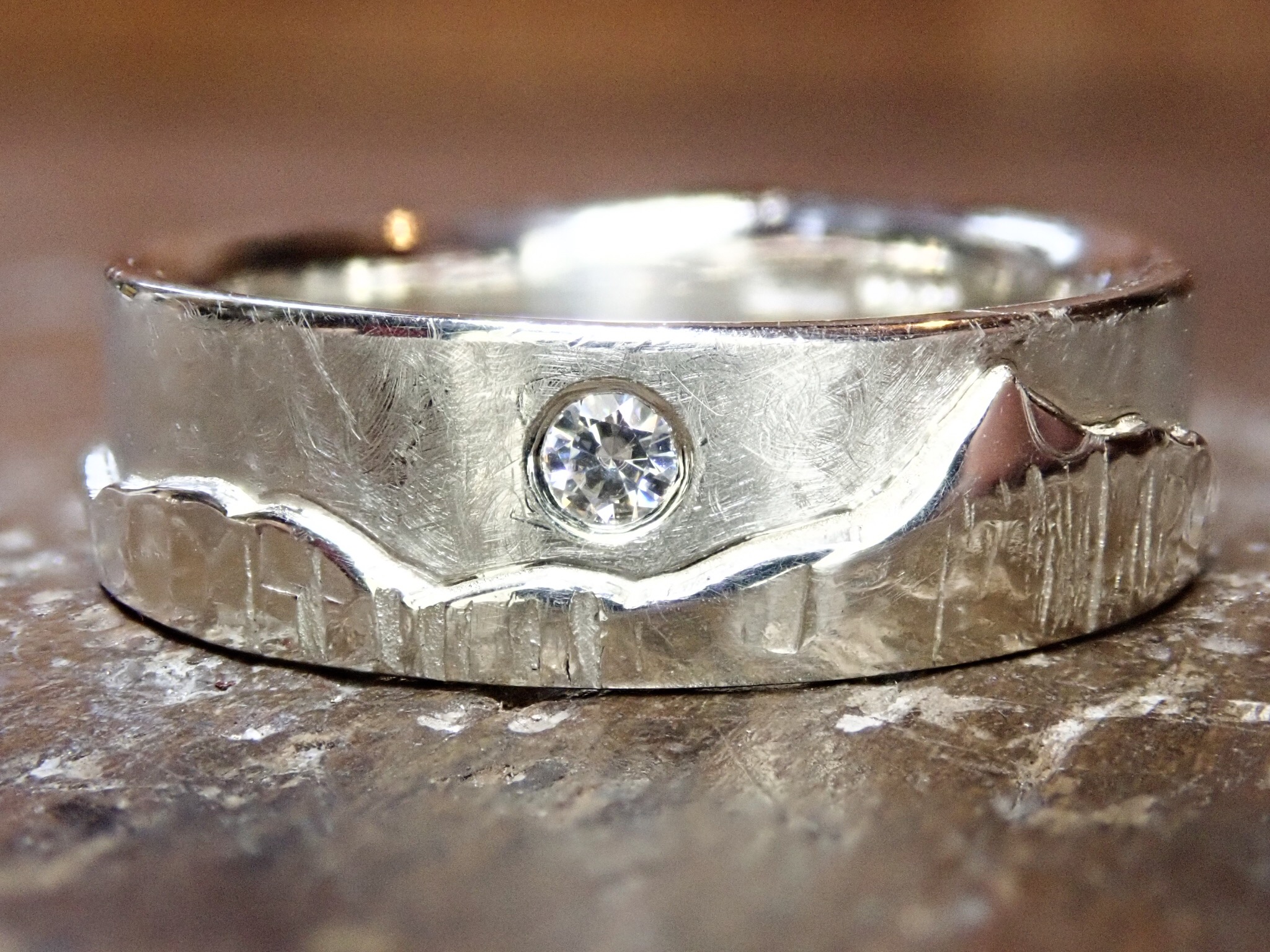 Snowden skyline ring
9ct white gold and Charles and Colvard moissanite.
Yellow Diamond Engagement Ring
9ct white gold with a rose cut yellow diamond.
Platinum and sapphire engagement ring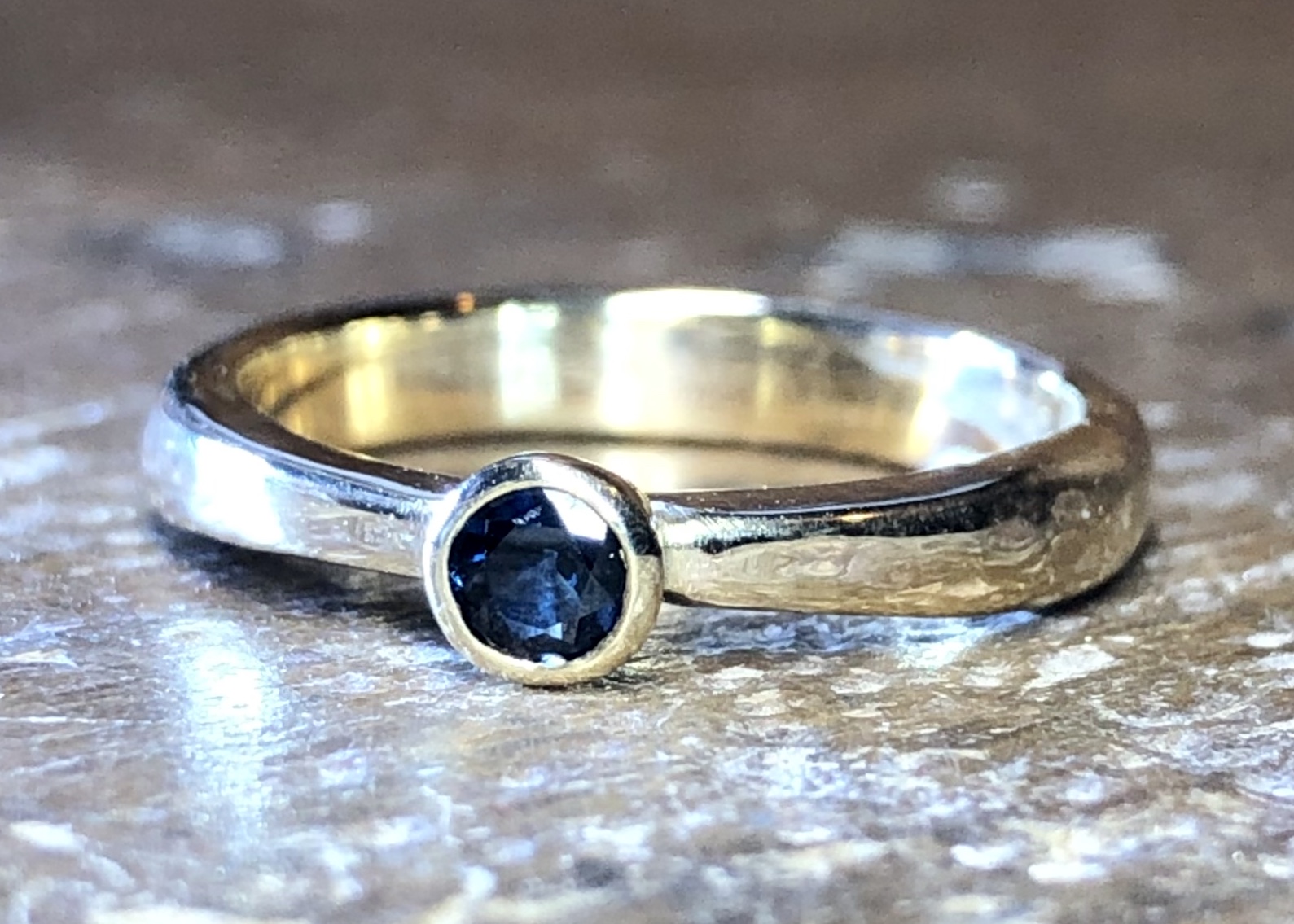 9ct yellow gold and recycled sapphire engagement ring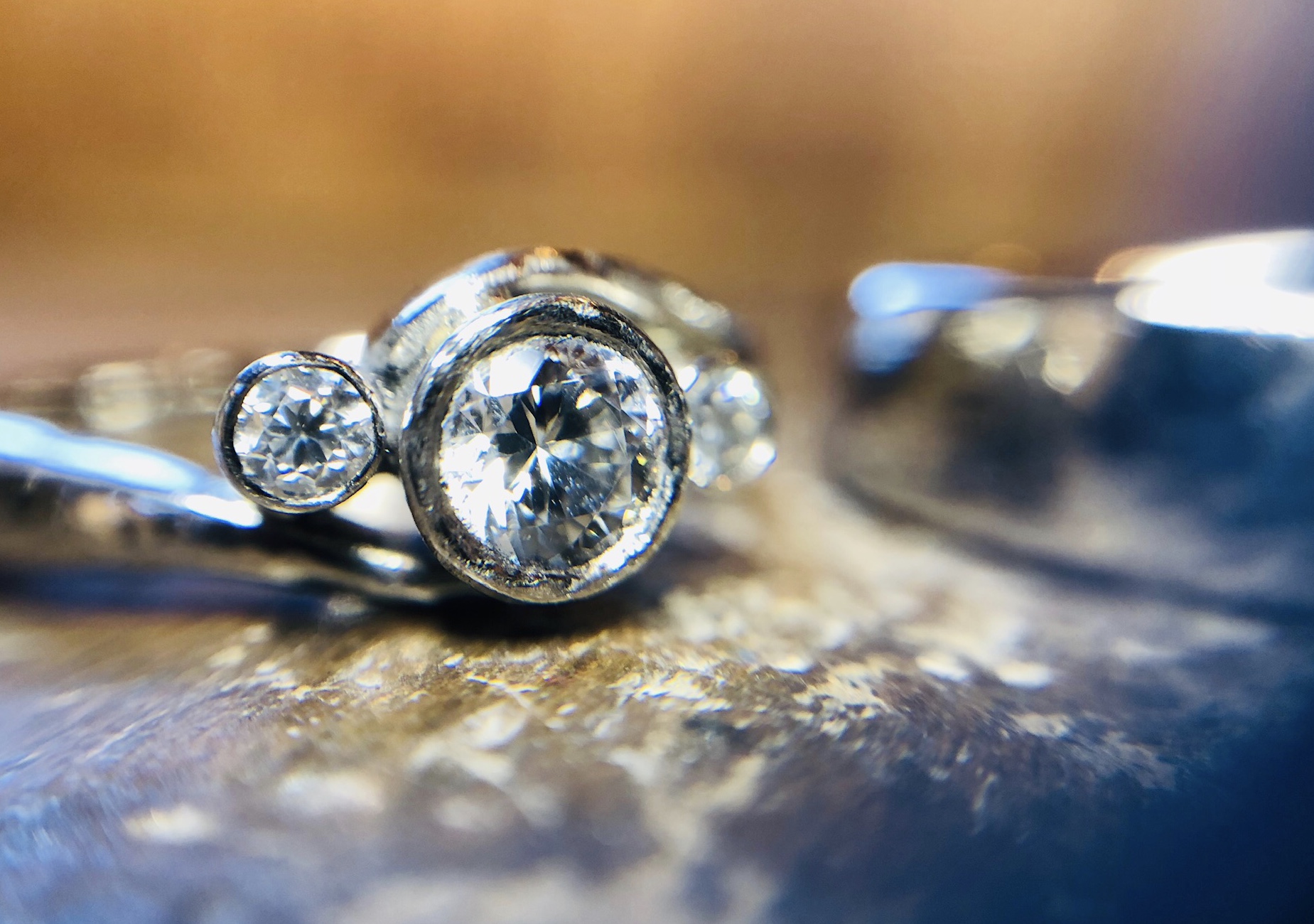 Palladium engagement ring
Recycled silver brooch/pendant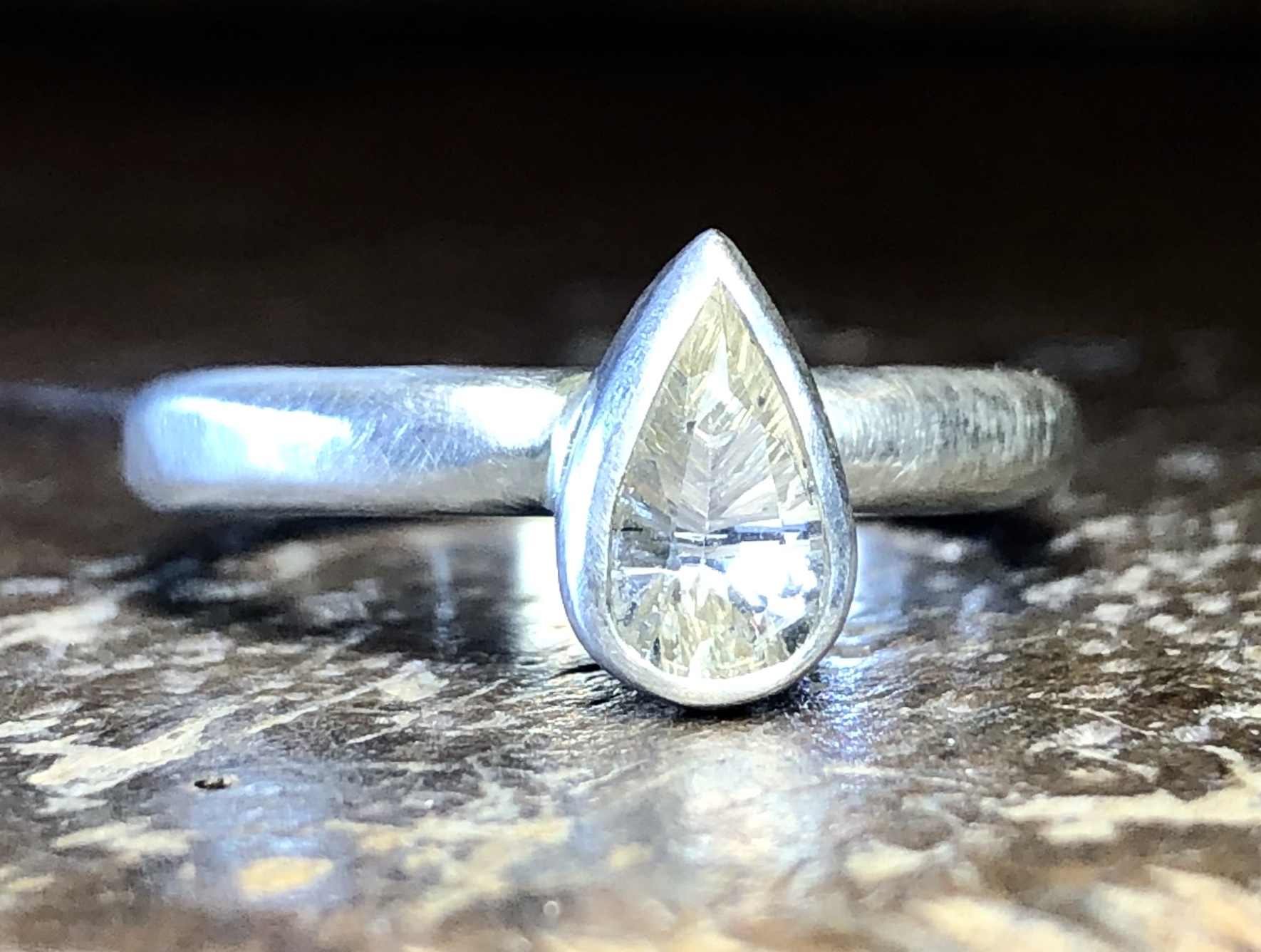 Recycled silver and concave cut white sapphire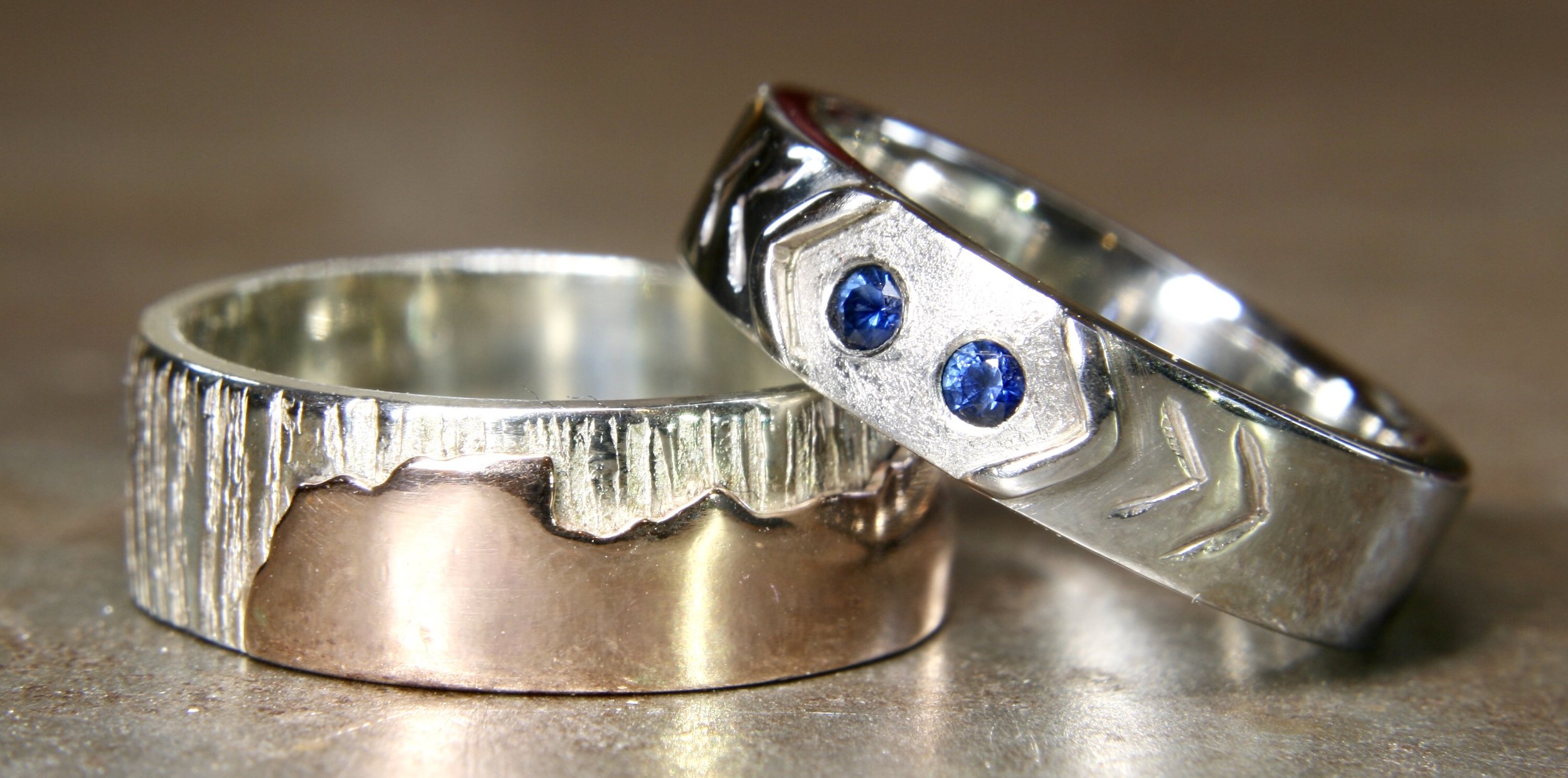 Palladium and sapphire / white and rose gold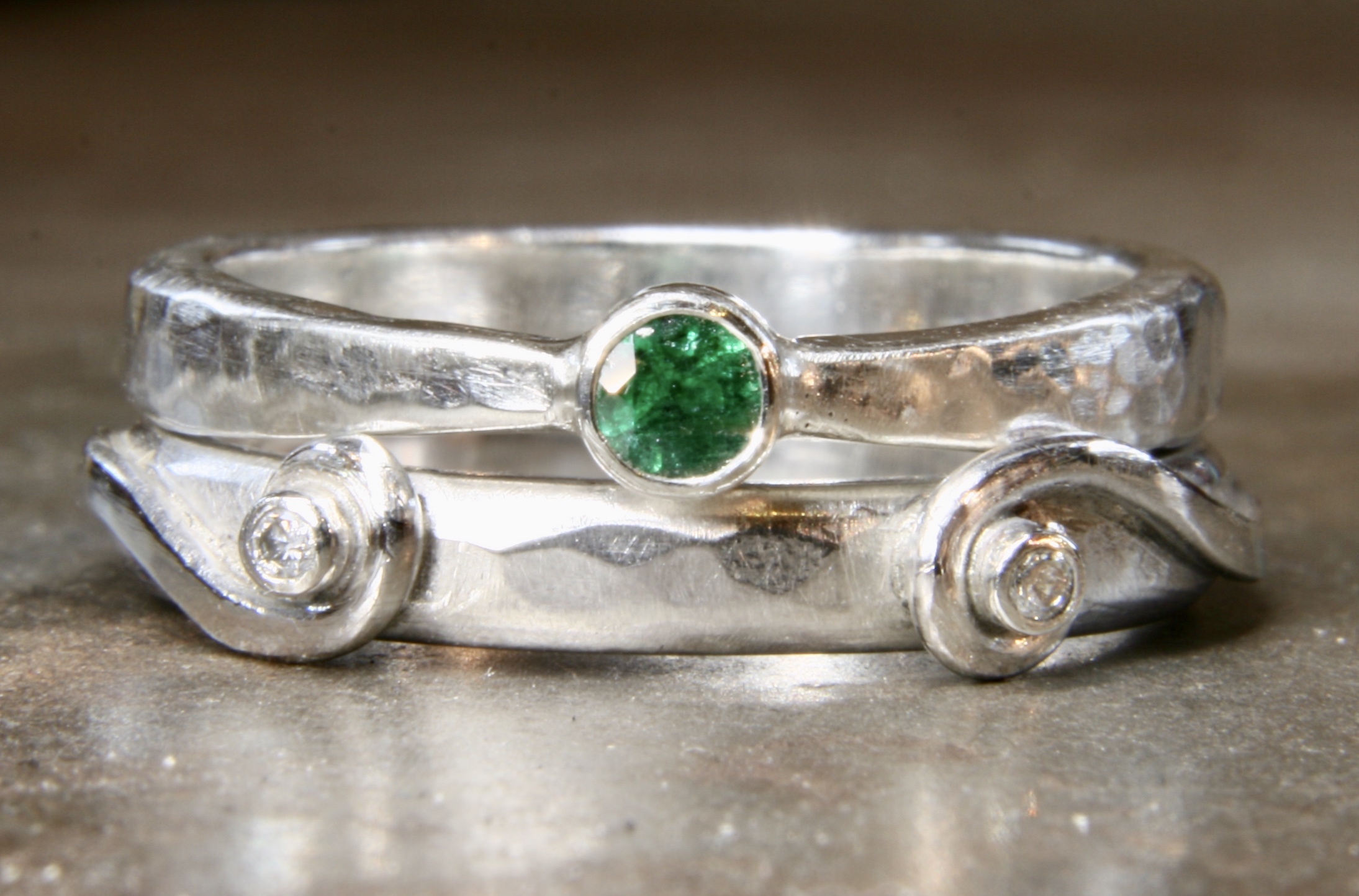 Recycled silver, diamond and emerald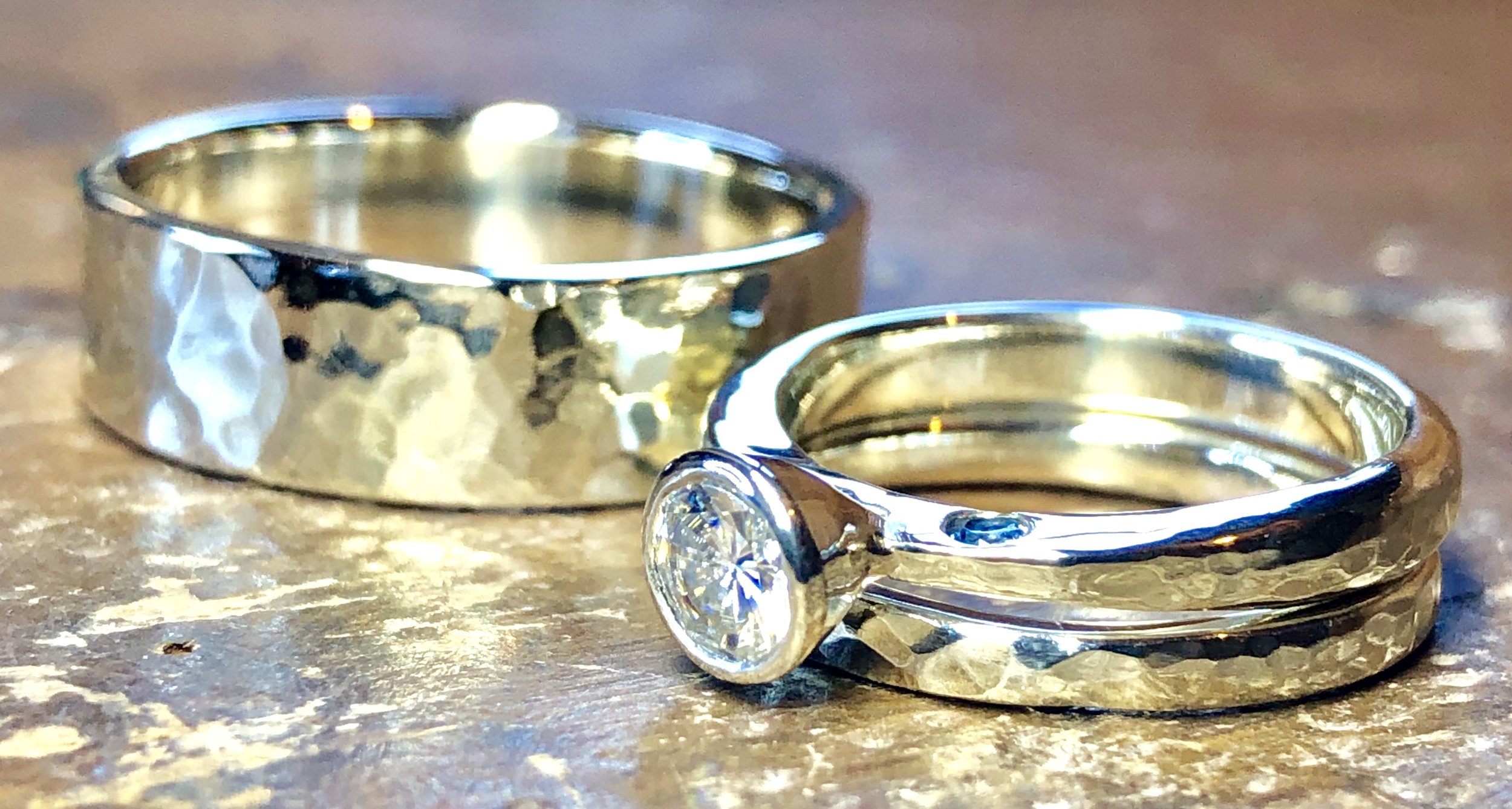 White gold "Something Blue" wedding ring set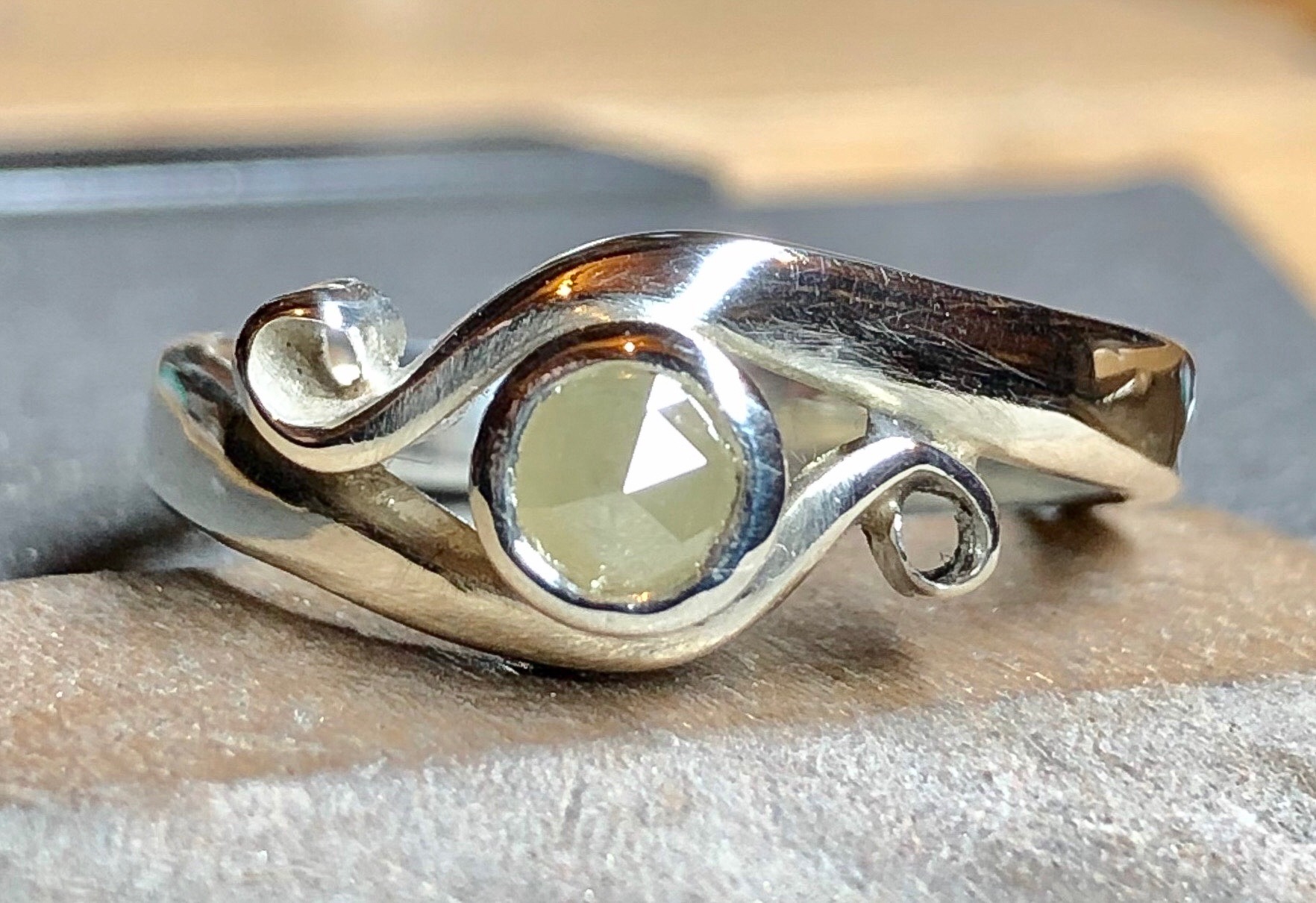 White gold and yellow rose cut diamond
Platinum, diamond, sapphire and moissanite
Eternity ring made to fit around the clients existing wedding and engagement rings.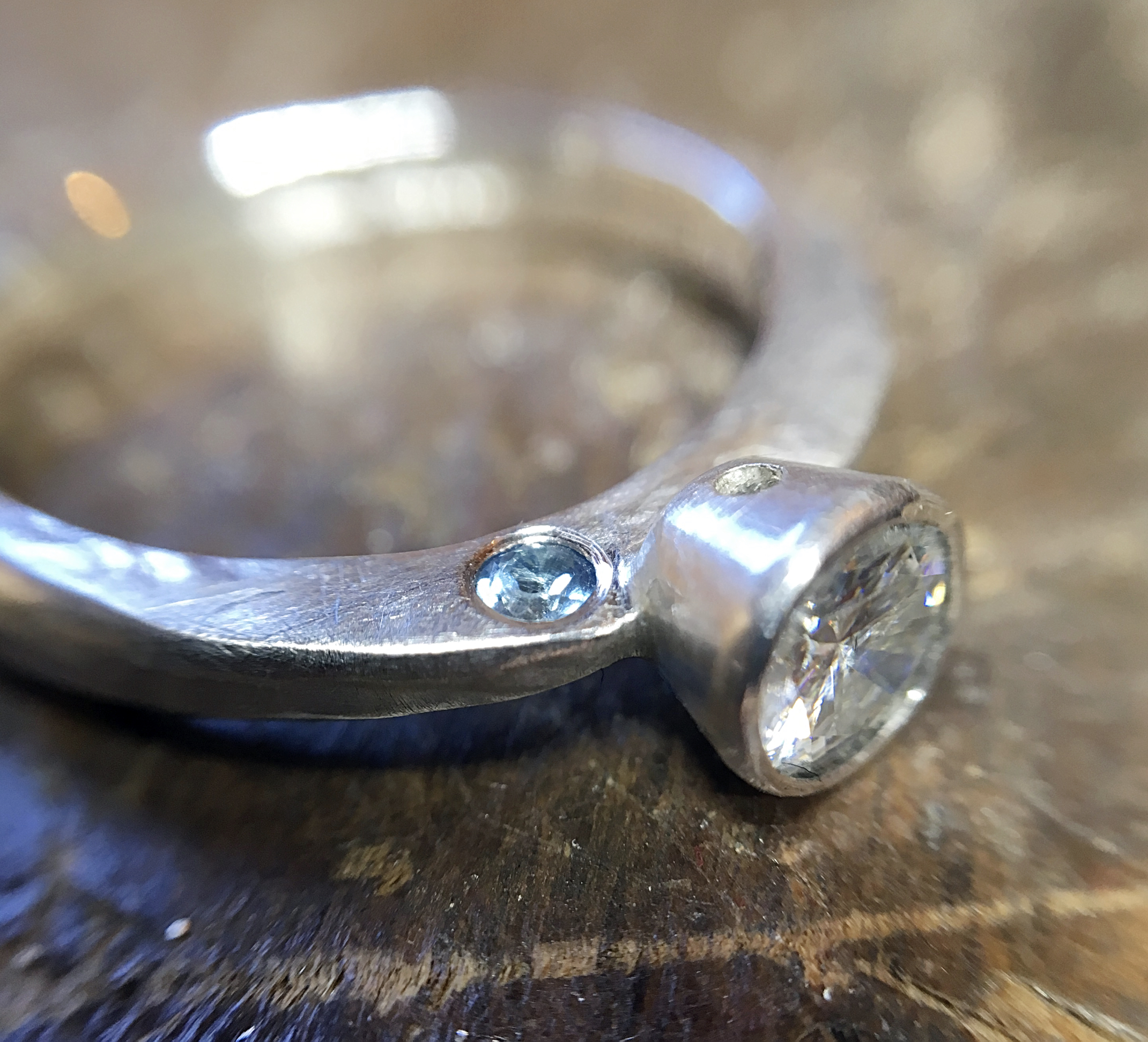 Something Blue engagement ring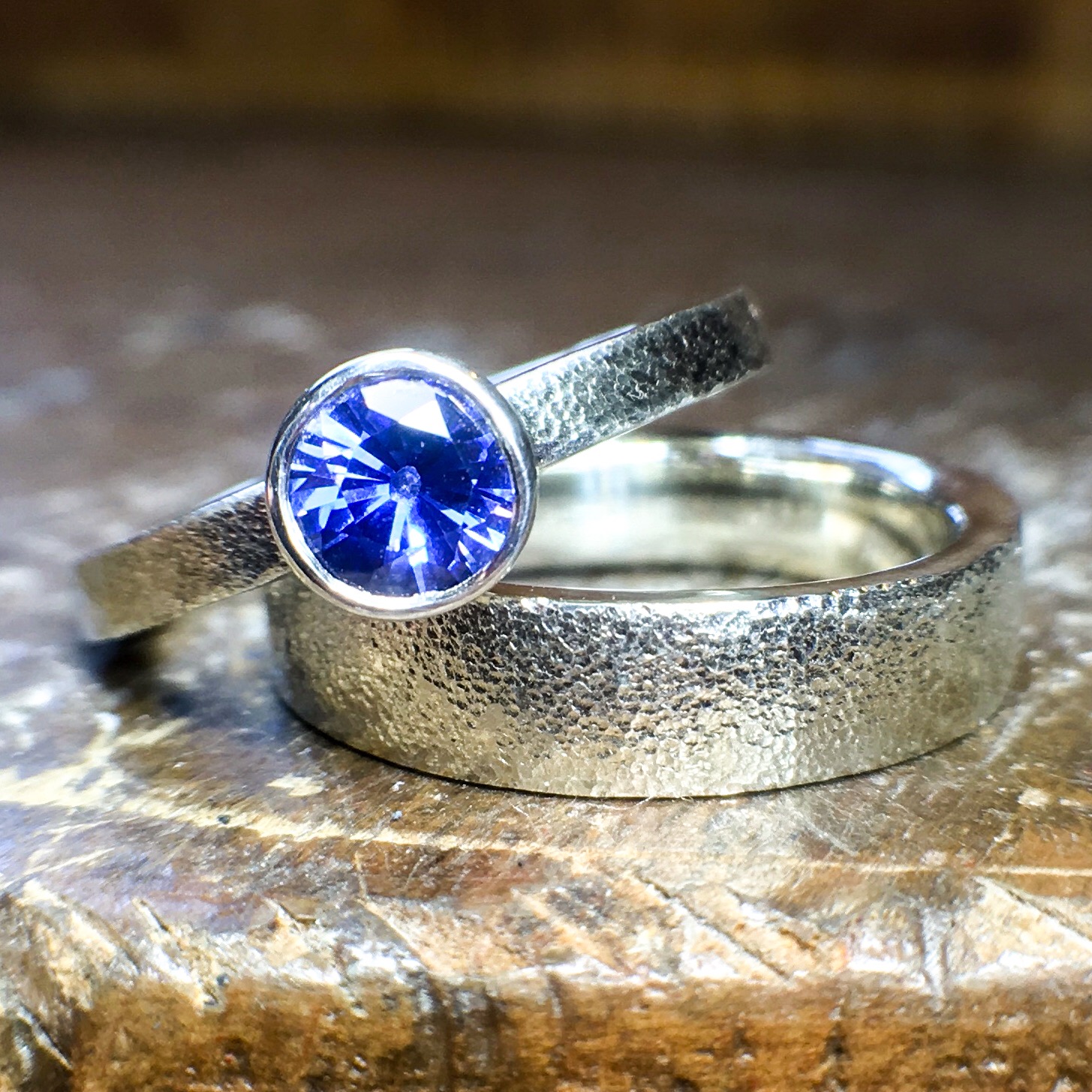 White gold and royal blue sapphire
Bespoke palladium anf moissanite twist ring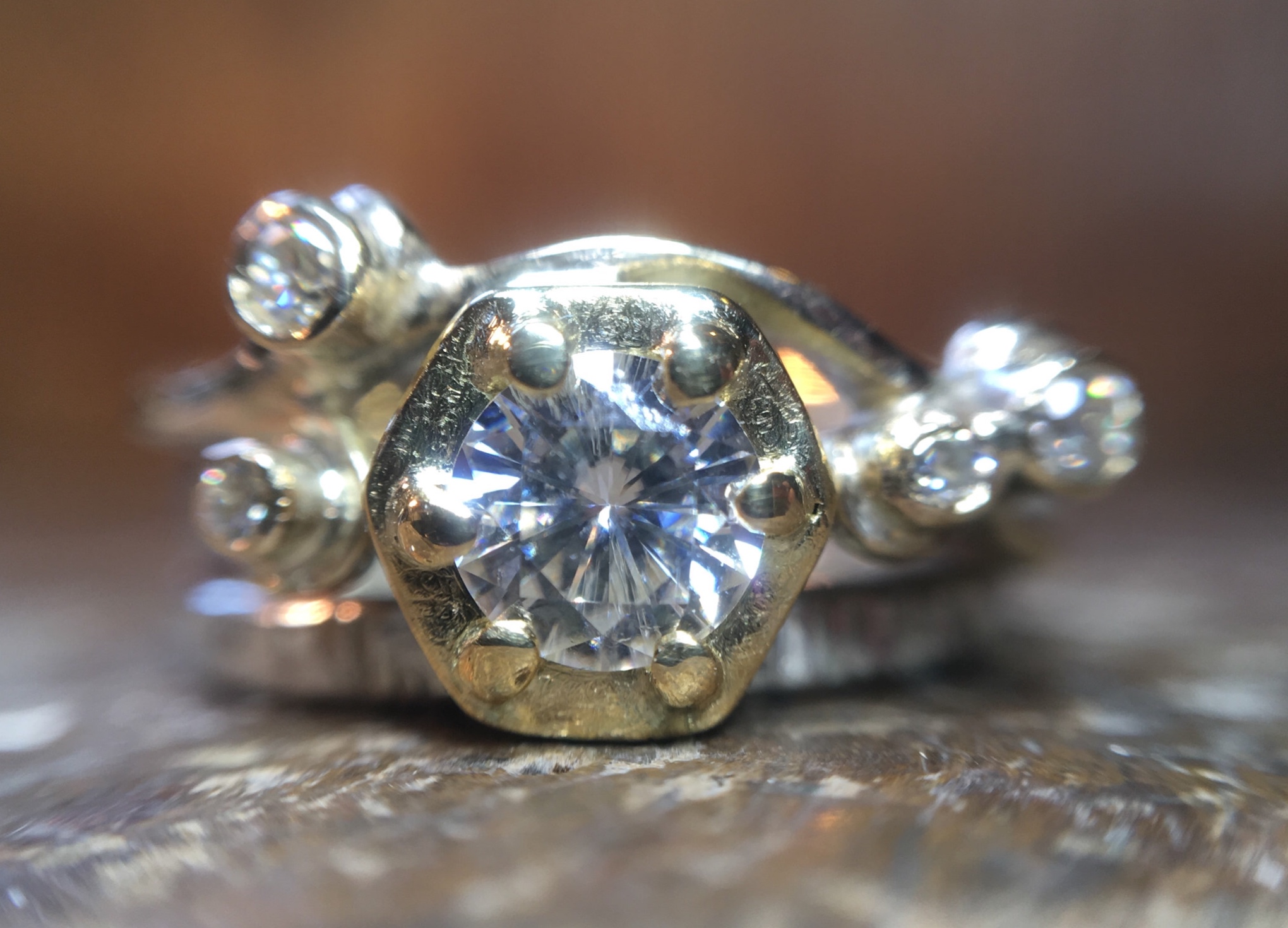 Yellow, white gold and moissanite in a hexagon setting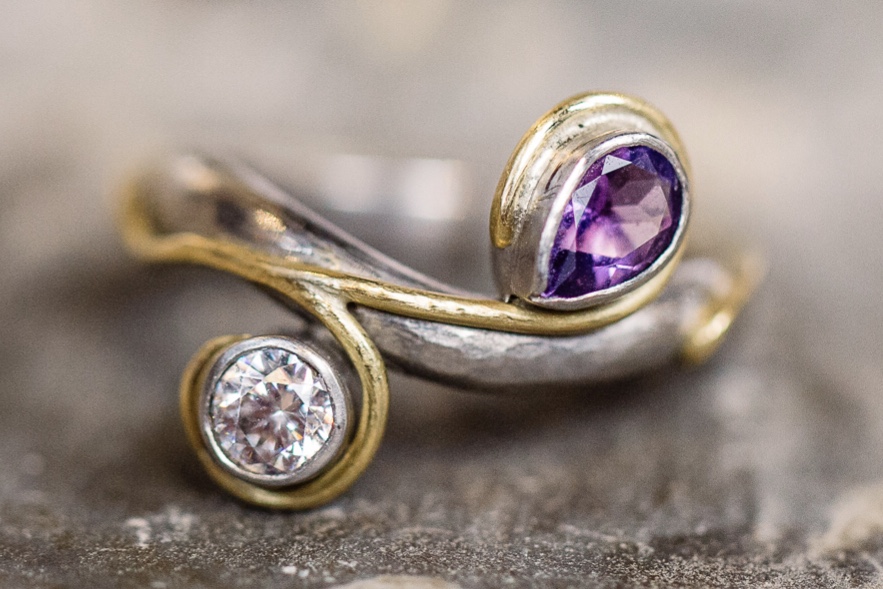 Palladium, 18cy yellow gold, diamond, amethyst
Recycled silver and gold set with moonstone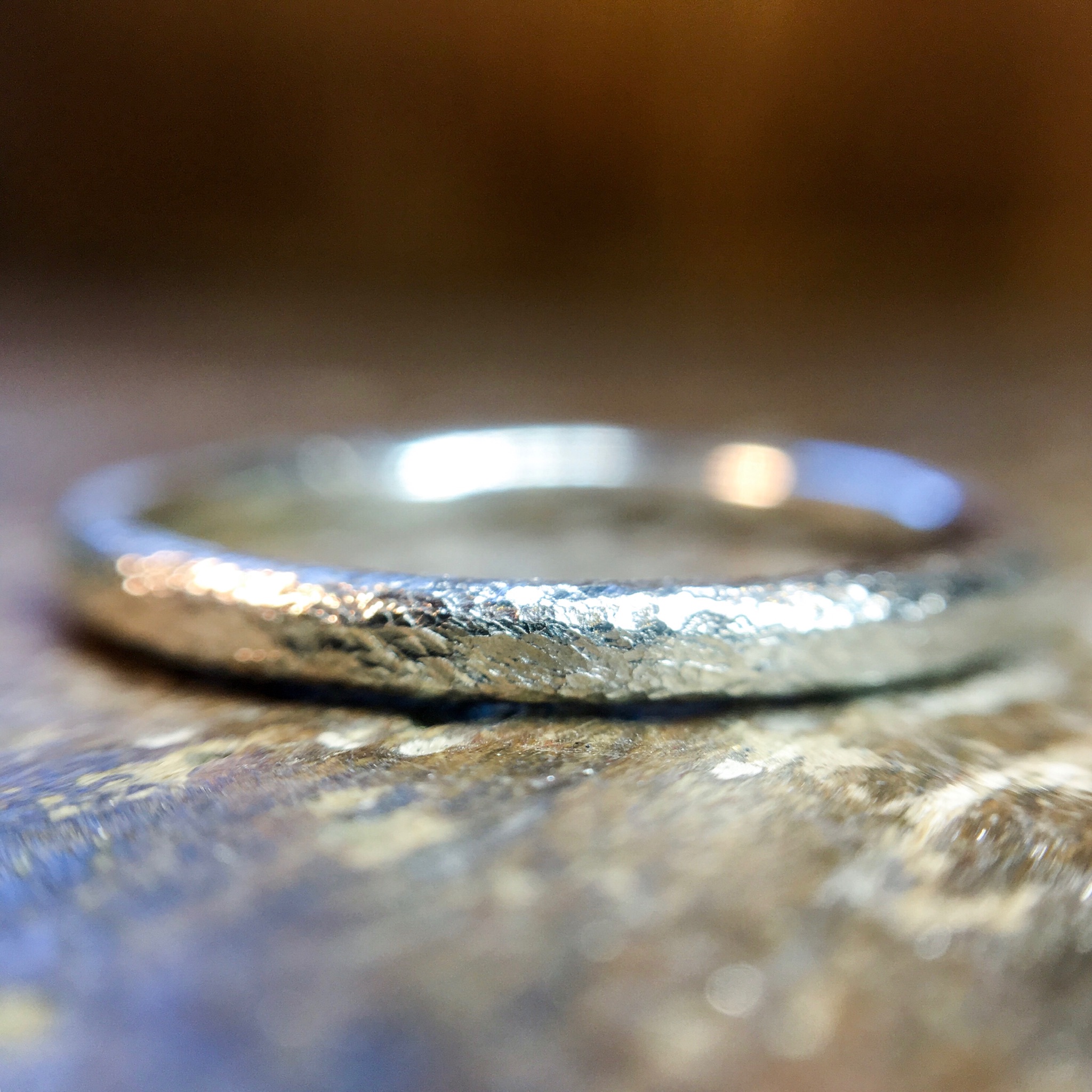 Textured halo wedding ring
Eco-gothic amethyst engagement ring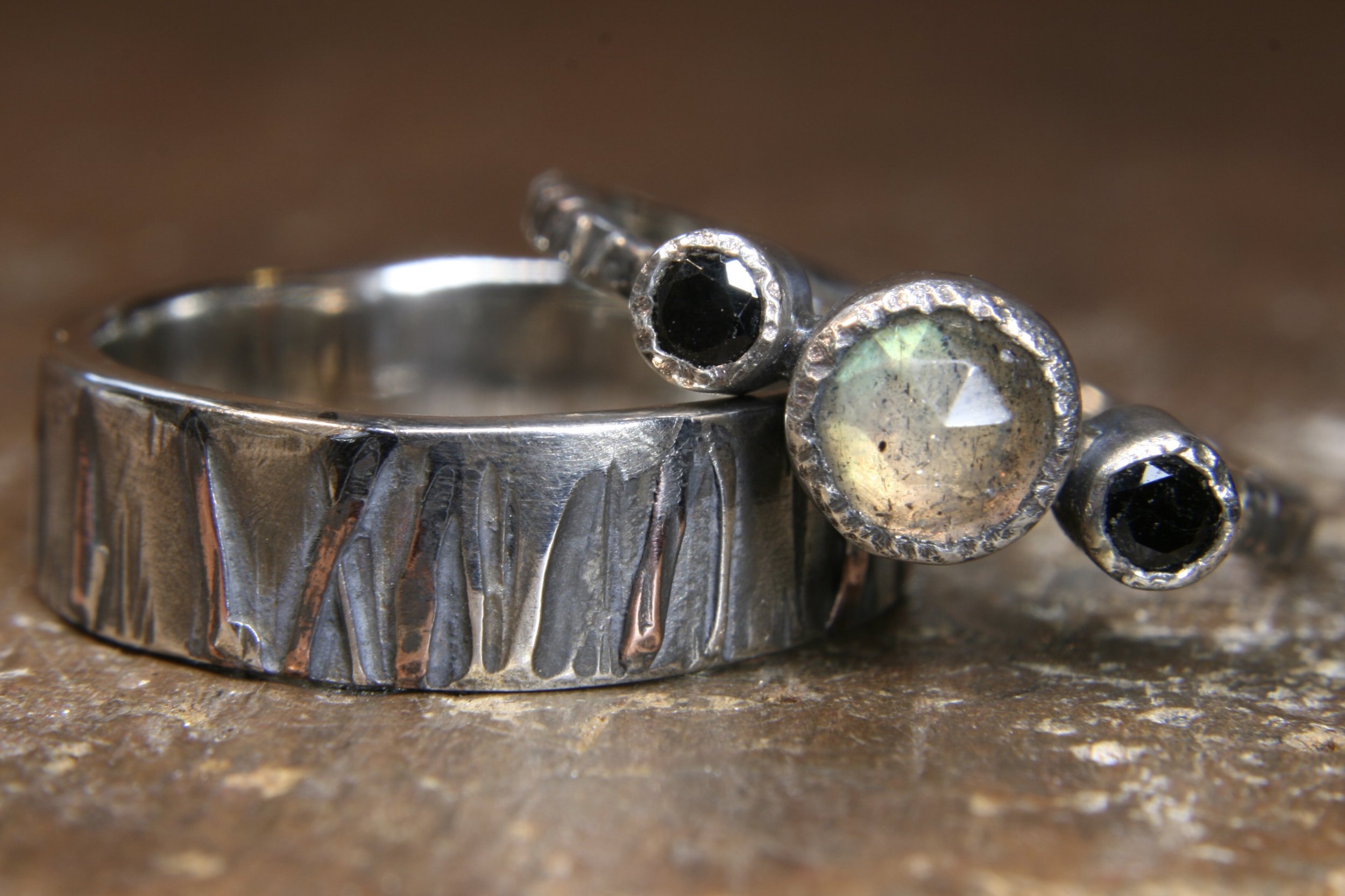 Eco-gothic rings set with black spinel and labradorite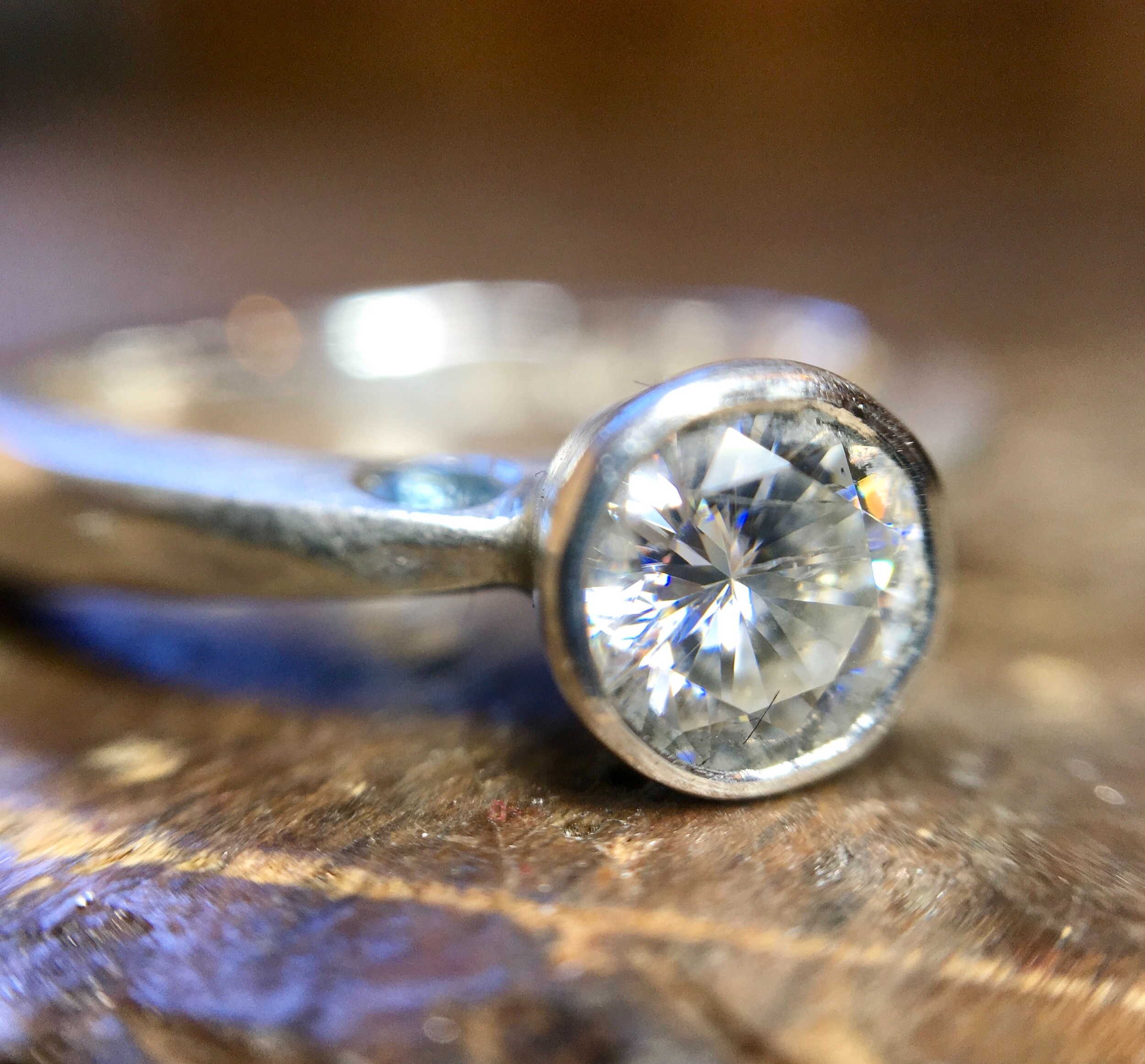 Something Blue ring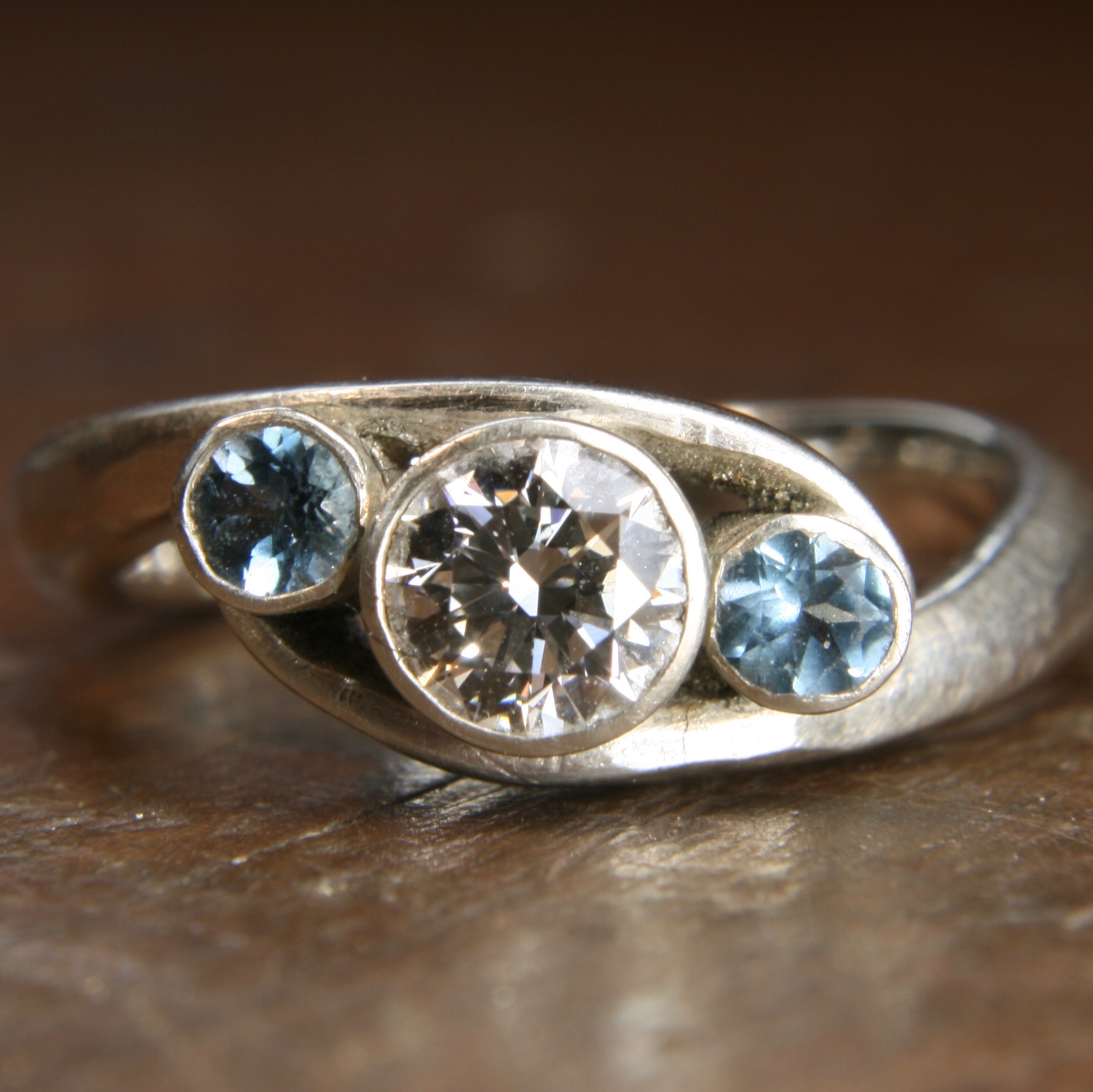 Bespoke moissanite and aquamarine twist ring
Geometric pattern mans ring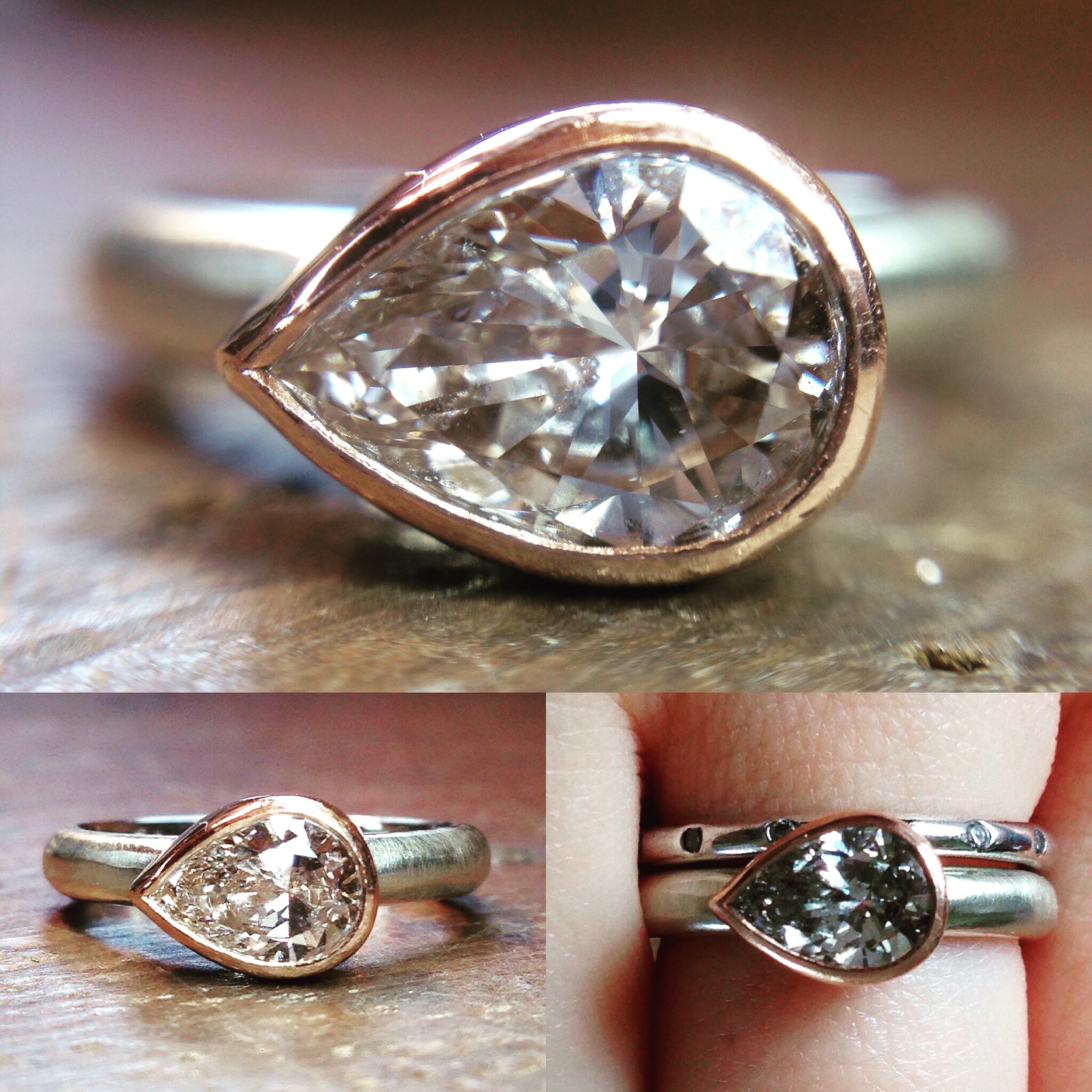 White and rose gold with large pear diamond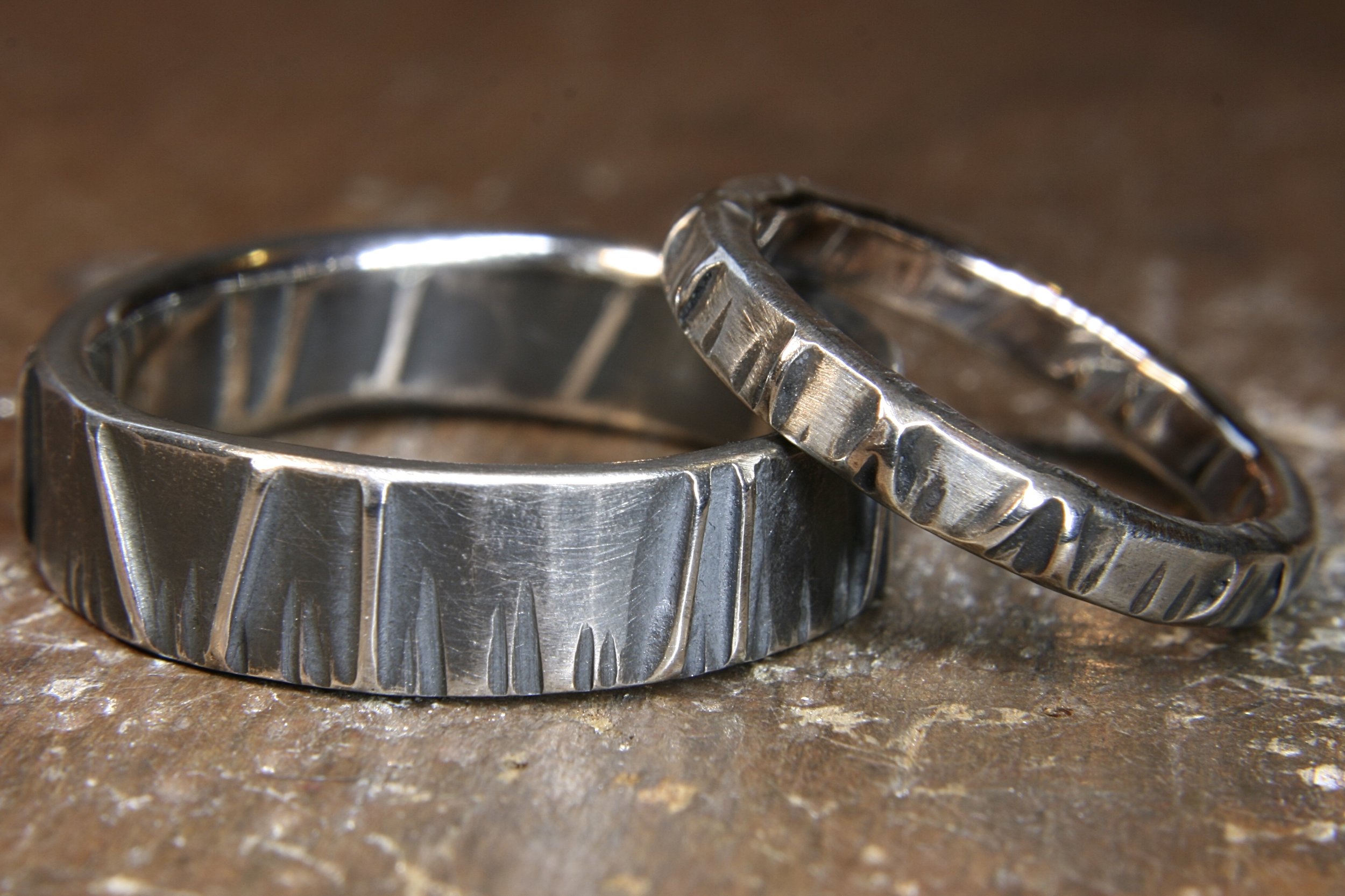 Eco-gothic recycled wedding rings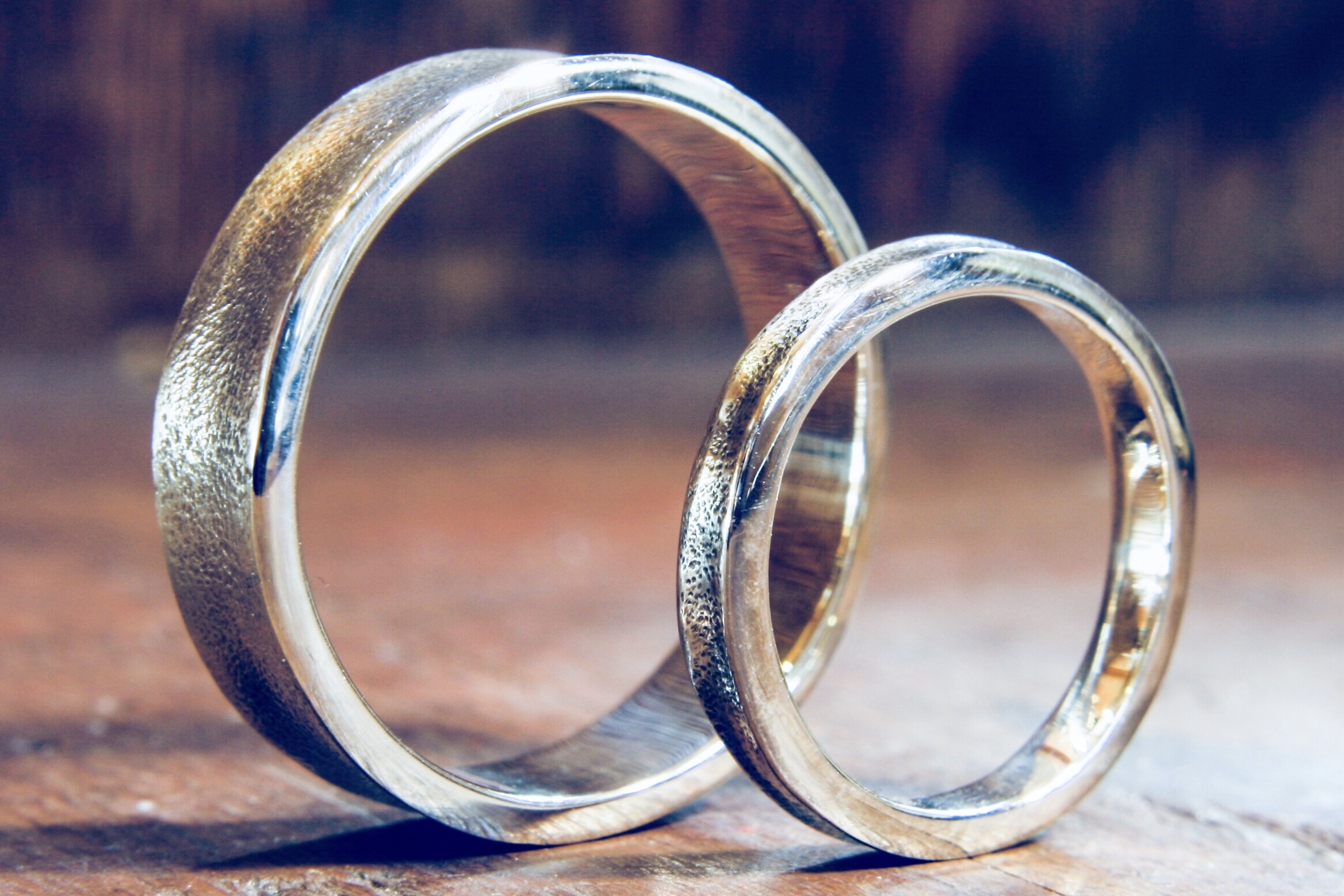 White gold textured wedding rings