I'm deviating from my prompts today (buy hey, I wrote them so I can change them if I feel like it 😉!) and am using today's blog to shout about fellow Etsy seller - Natalie Mitchell, aka Natty Candles. I asked Natalie what got her started and why she loves what she does........
"...I began making candles in 2015 as a hobby I'd picked up from a course I did. This turned into a passion and as time went on and I became more confident I decided to start selling online in 2017. I quickly realised I wanted more contact with customers than i was getting online (although this is also way out of my comfort zone as I have anxiety!) as candles are sensory, whether that be smell, touch or how it looks, so being face to face with people is a great experience. I signed up to a bunch of markets through this year which has been a big learning curve but mostly really great too. Why I make candles: well I loved chemistry in school but I also love crafting in general and this brought the two together.
Candle making is like alchemy to me and I love watching it come together and the precise process of it. I enjoy experimenting too, no one candle type can be treated the same as the next because of how fragrance oils and wax blends work (or don't!) with wicking. I love scents too, particularly if it sets of a memory so I get inspiration for everything really, particularly traveling (sandalwood and being in India or Cherry Blossom season in Japan for example) and nature (like when the sun hits a rosemary bush or that pine sent after the rains been) or even a dessert (I do like Bakewell Tart A LOT). And I also love sourcing materials that are sustainable - so I use UK and EU Rapeseed and UK Beeswax.
One thing I've found tough this last year is some of the interactions I've had with other crafters (certainly not all). I think they see my candles and may think 'that's really easy', 'that's not original' or 'I could just find that in a supermarket!'. But that's like saying handmade bag is like a high street one, or a crafted ring and one from Elizabeth Duke are both just rings. It's about creativity, effort, time and experience. I make a candle from dipping the wick to folding the box, so I'm proud to make a truly handmade candle..."
I can personally vouch for Natalie's candles as last Christmas, we gave several of them as Christmas gifts to family members. Please do check out her Etsy shop or catch her at one of the markets that she has coming up.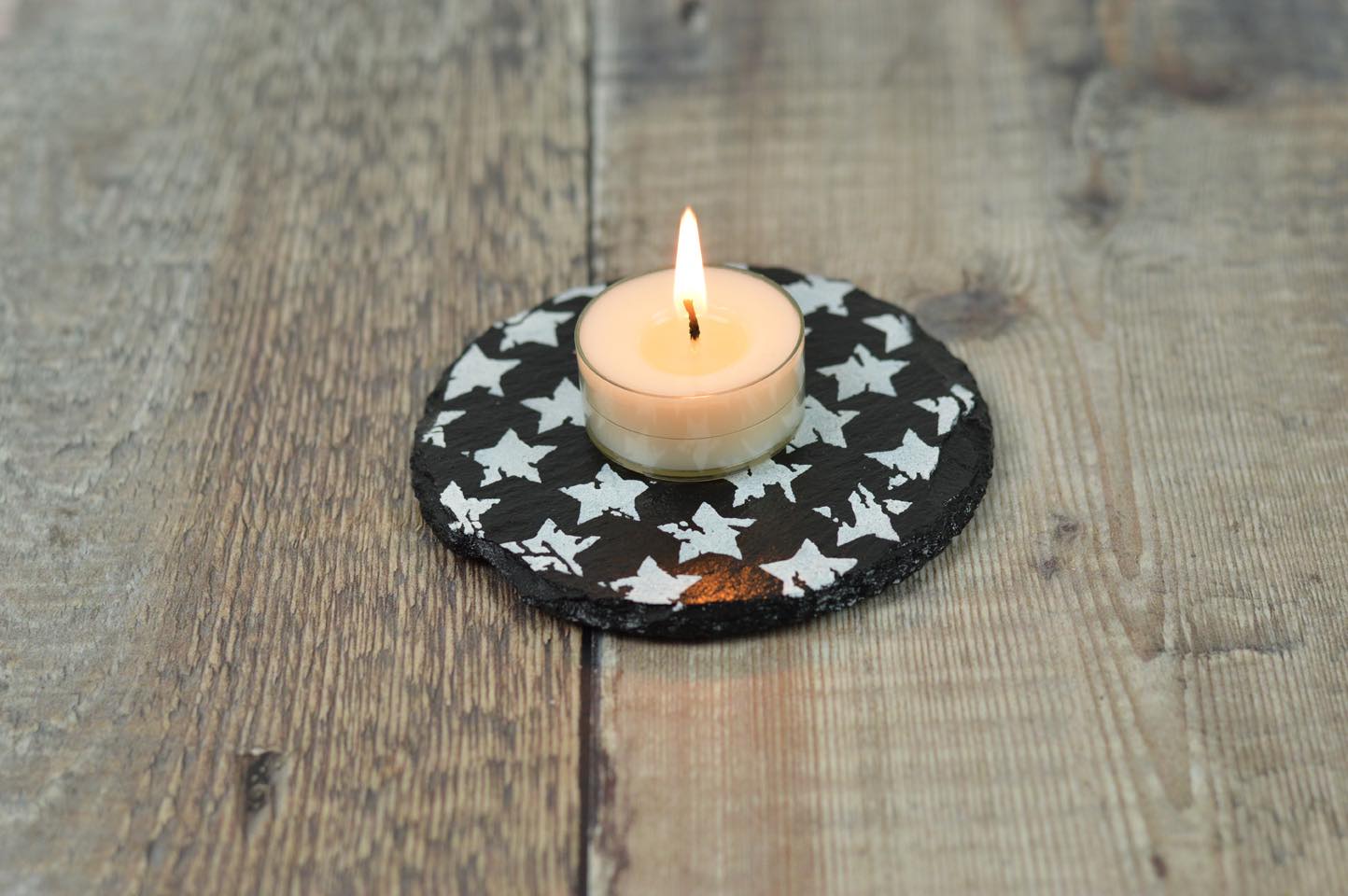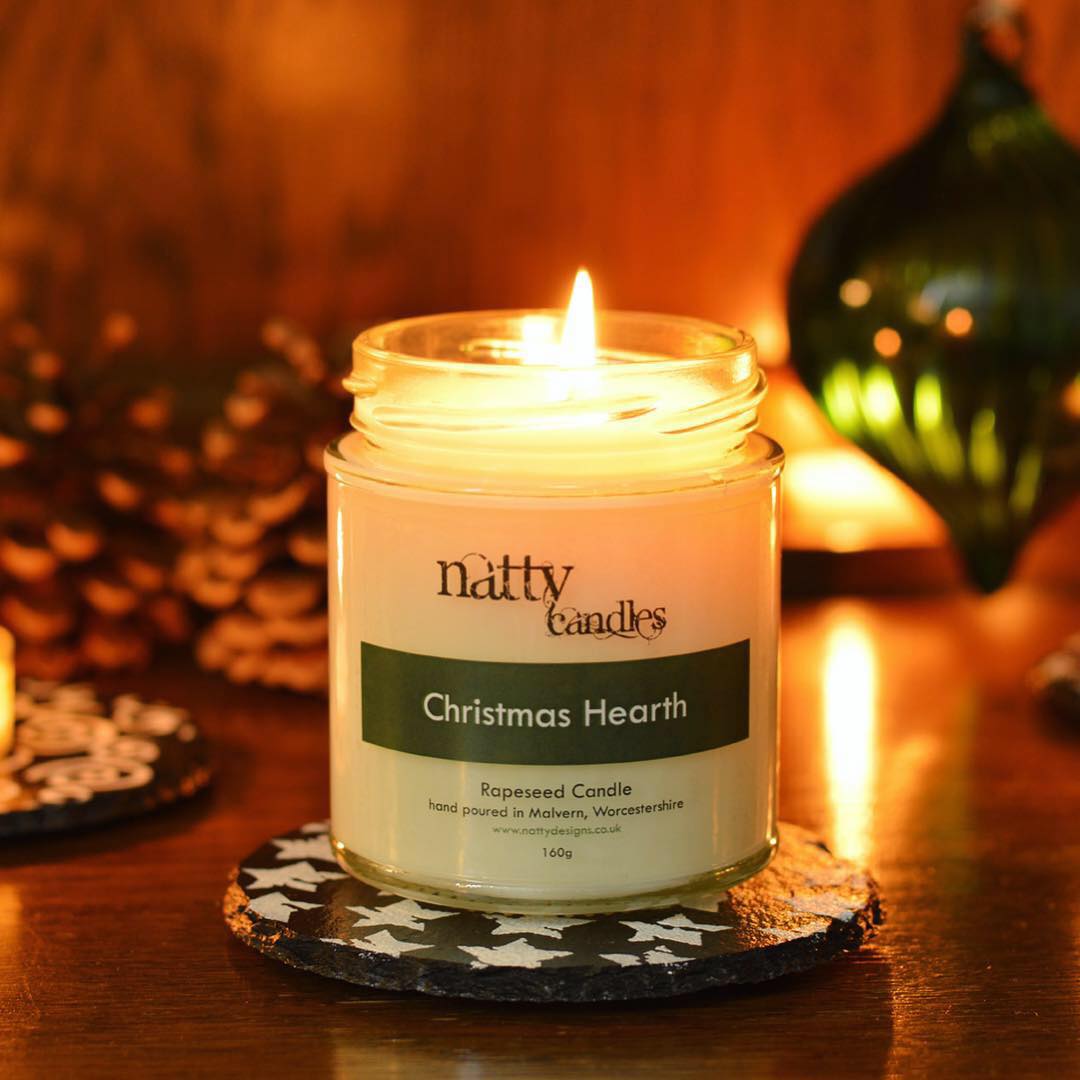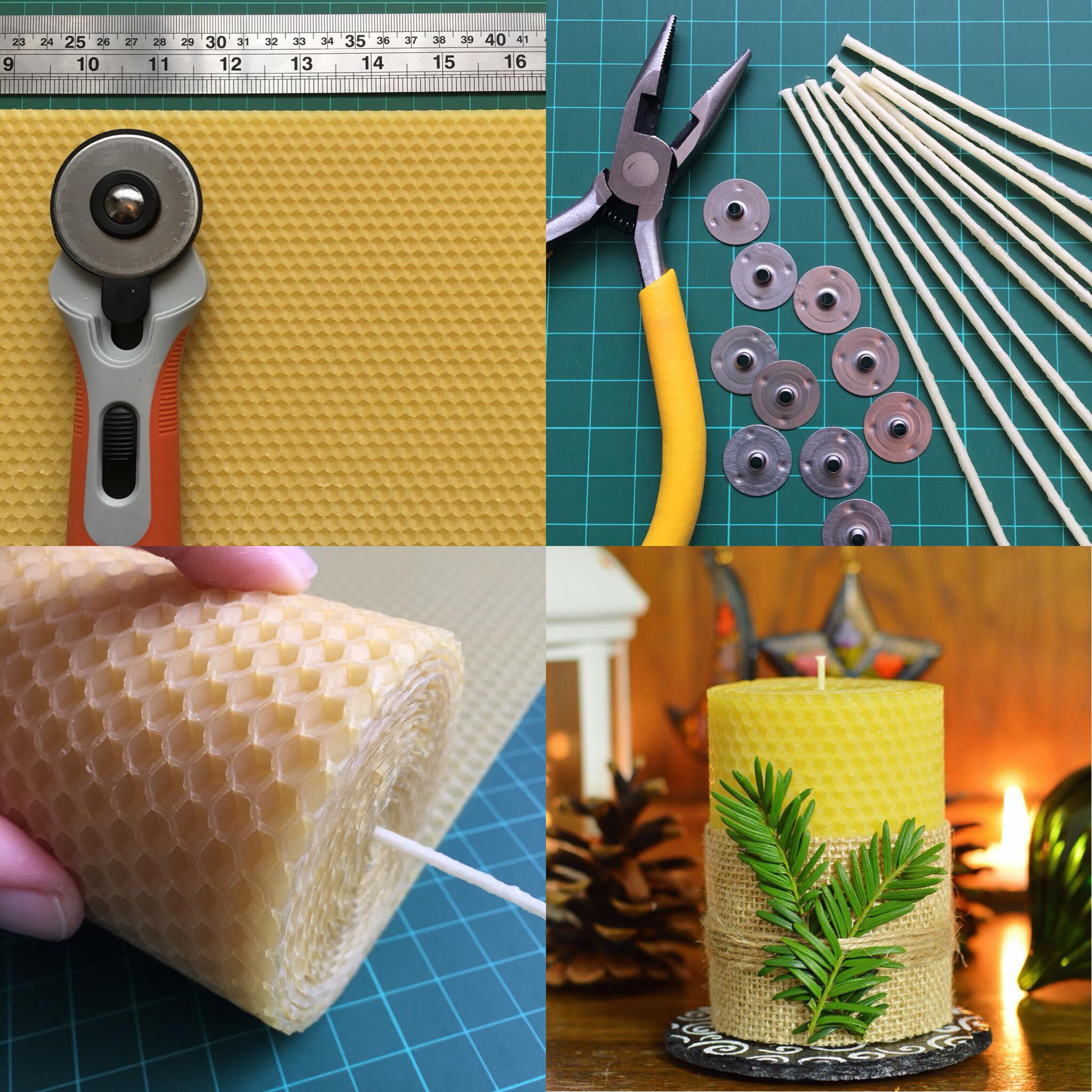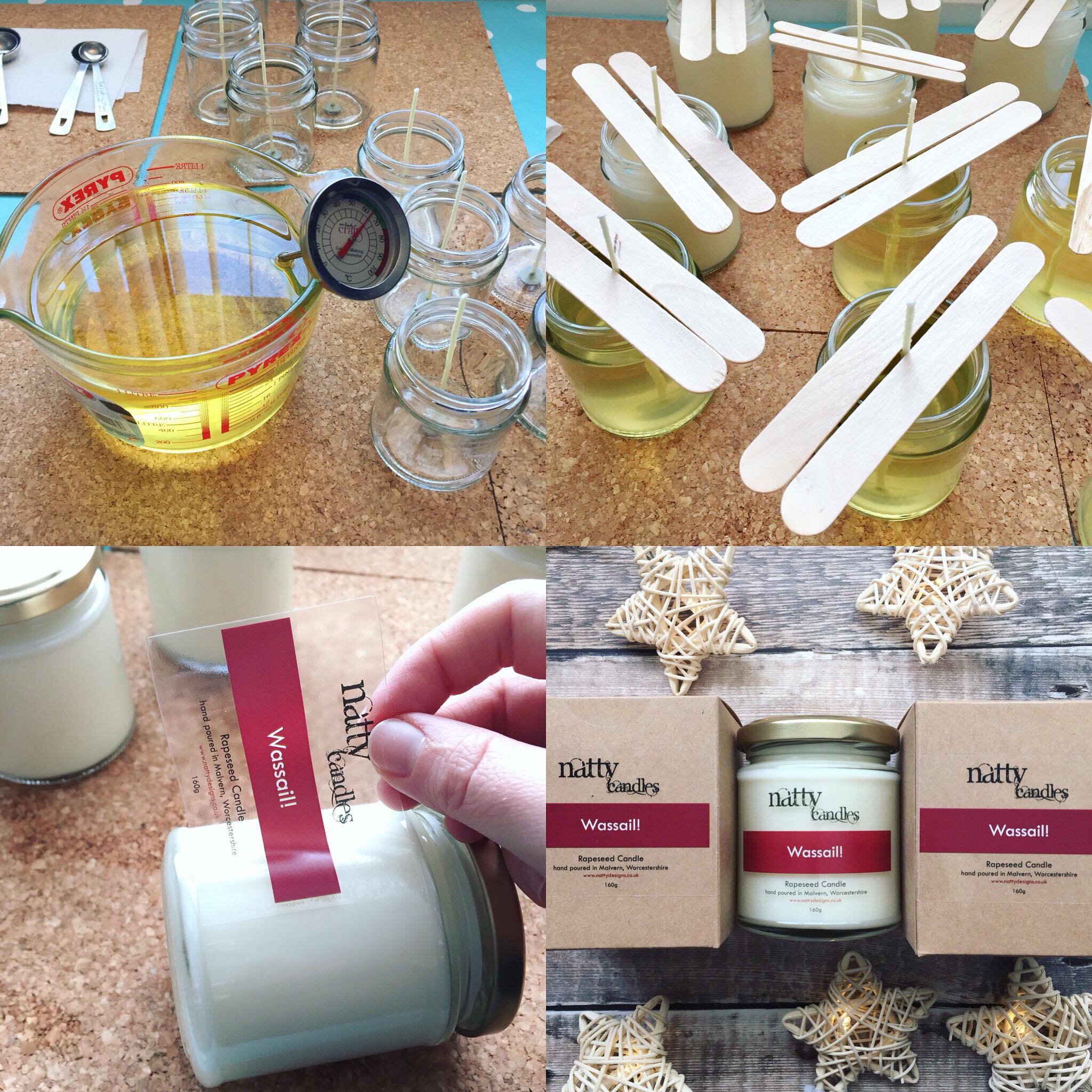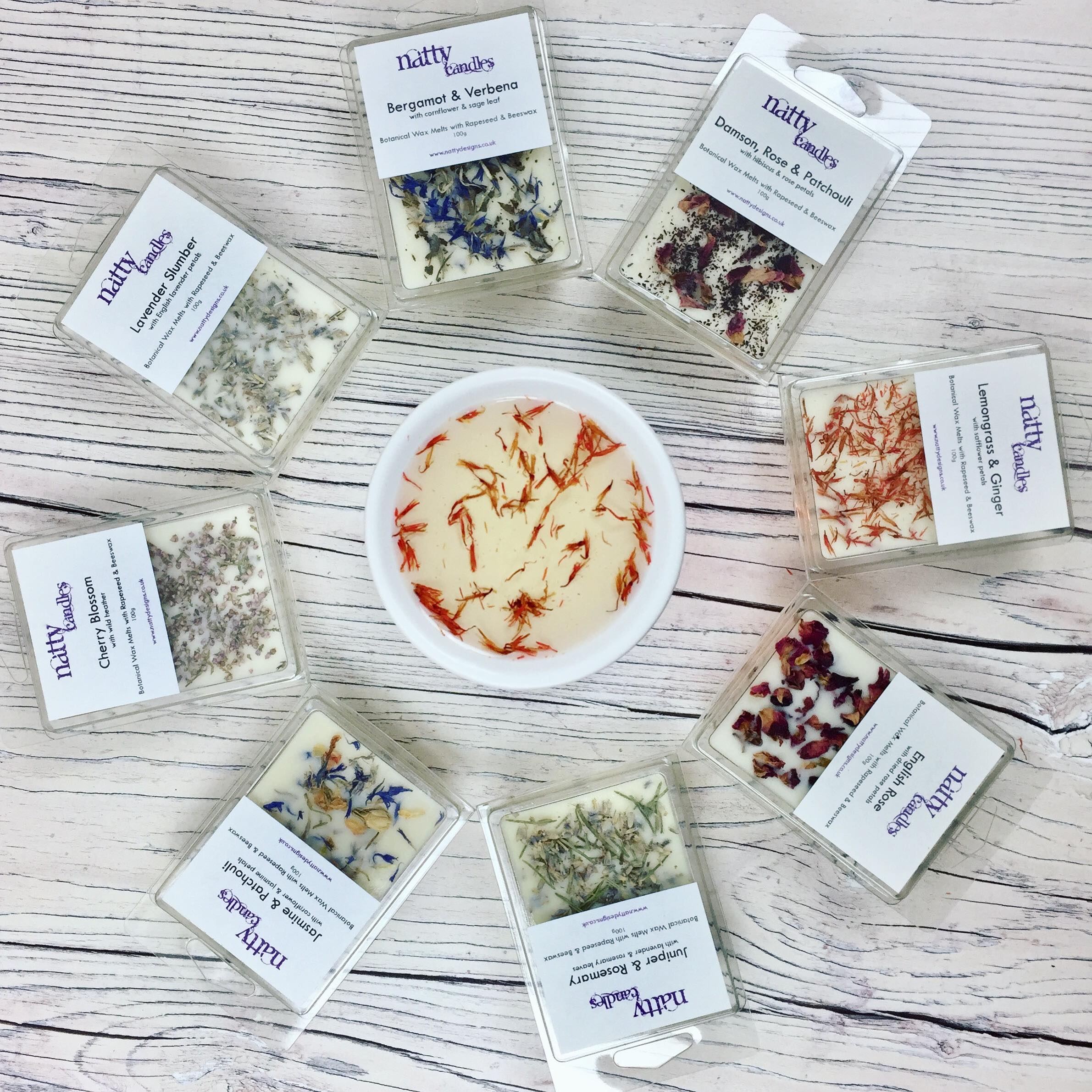 Thanks so much for Natalie for making today's blog really easy to write! I'd better buy some candles now ☺️  Anna x