The last time I moved house, I saw that there was a craft centre nearby and envisaged cycling to work there each day. That didn't work out and I continued (in between all of my important mum duties) to work from home for the next 9 years! Well, I've just moved again, and this time, I've managed to take that next step, and now have a little space at a nearby craft centre, that's not at home, but is close enough to cycle to each day.
It's a big change...bigger than I expected, and at the moment I'm battling with lots of guilt at not being at home, and at the beck and call of my (now really old enough to look after themselves!) children over the summer holidays.
My lovely partner works from home, and so he's now bearing the brunt of the demands....cue more guilt! I know though, that once we've all got used to it and got into some kind of routine, it's all going to be ok. Working alongside lots of other creative people is really good, and having a bit more space also means that I can now offer clients the opportunity to make their own wedding rings.
Finally, although it's only about a mile and a half away, getting home is all hill, including one massive one....but yesterday, I made it to the top without stopping - hoorahhh!!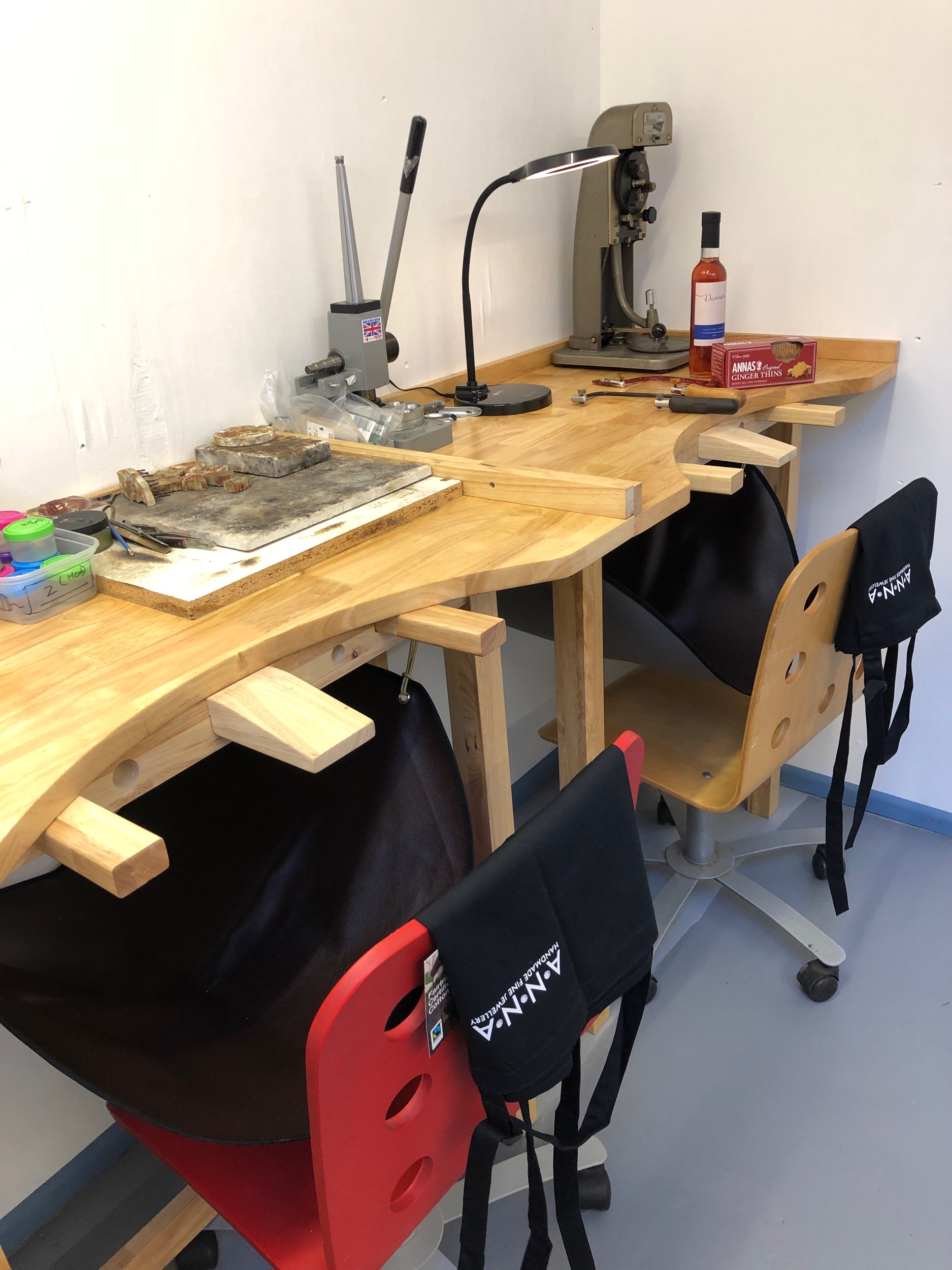 My new studio, ready for the first "Make Your Own Wedding Ring" workshop.