A few weeks ago, as well as moving house, I also moved business, into a "slightly bigger than before" studio at Taurus Crafts. It's visits by appointment only, as I'm not in the shopping area, but this definitely has it's advantages...one of those being the fact that I can have my weekends off!
This Sunday though, as there was an arts market, I did decide to spend a bit of time at my bench. I say "a bit", as I actually spent most of the day with my family, looking around the market, having a yummy lunch in the cafe and eating ice cream (although a vegan option on the BBQ would be good next time please).
Now, I've sold at many arts markets and craft events over the course of my career, but it felt really good to be able to be on the other side of the stands for a change. I met with a couple of new clients who wanted to discuss having some old jewellery remodelled, and also got a commission almost finished, but there was no having to stand around being all happy and smiley, and most importantly, no setting up or packing away at the end (I really don't enjoy that part)!
Obviously, I will still be doing events. I have wedding fairs booked with Bristol, Cardiff, and Birmingham in the Autumn, but just for today, I was able to really enjoy and appreciate "not" being an exhibitor.
I did my best to chat to all of the wonderful artists that were there, and I think I got a photo of everyone's stand, but if I missed anyone, please do let me know and I'll add your link too!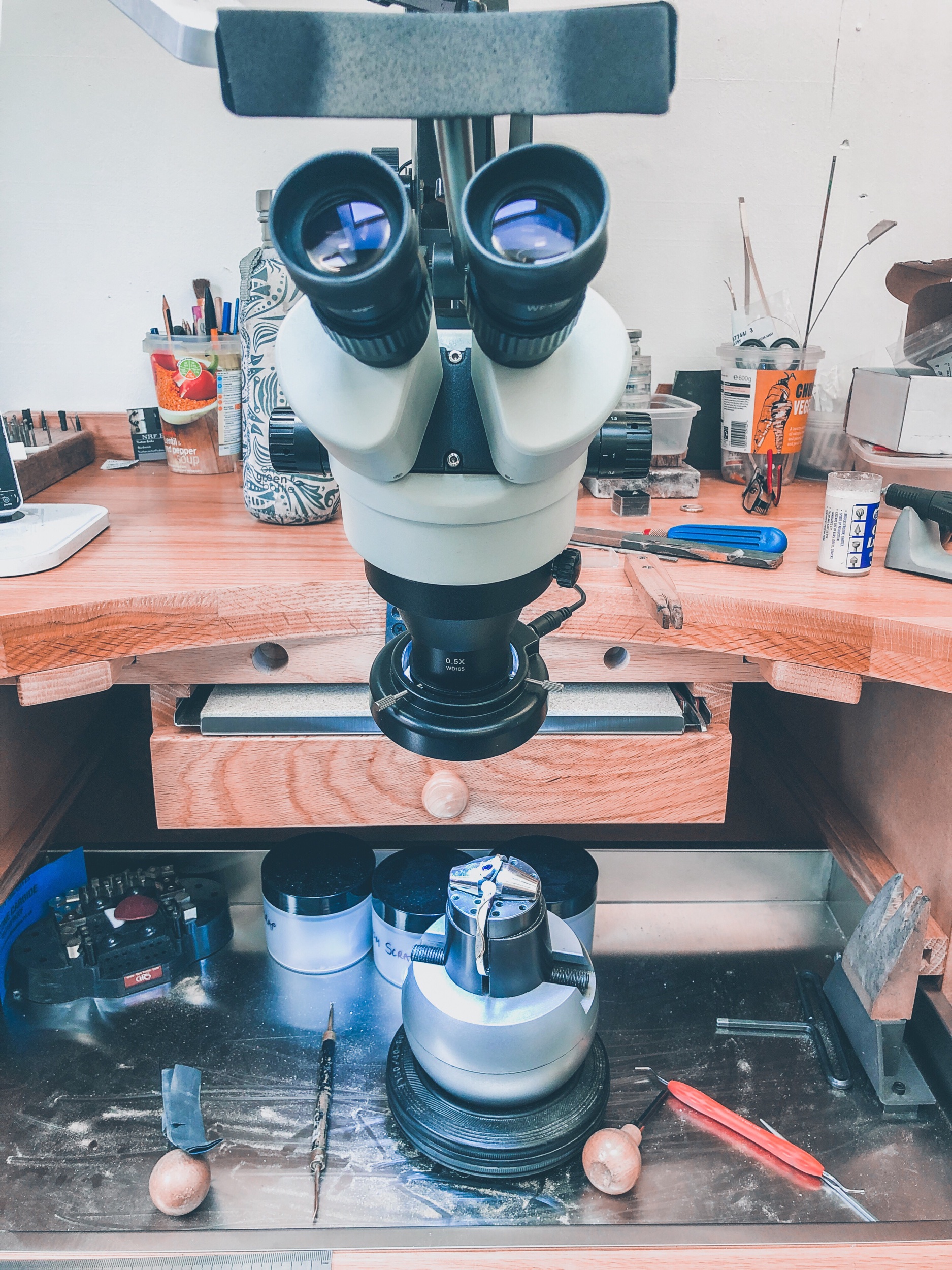 And I did spend "a bit" of time at my bench too!
P.S. I'm definitely not forgetting all of the amazing permanent shops that are also at Taurus Crafts, but that's another blog ;)